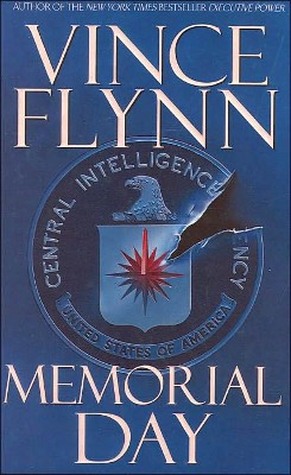 Almost every author gets asked who inspired him or her. For me one of those people died today. At the age of 47, best selling thriller writer Vince Flynn lost his battle with cancer.

I would not have started reading thrillers if a friend hadn't loaned me my first Mitch Rapp. I was hooked from the beginning, and that love of his novels was directly responsible for my writing my first thriller, which is currently under consideration for publication. I often try to instill that same pacing and suspense into my urban fantasy series (published as Ally Shields).

Flynn's novels are exciting, intriguing, a great legacy to a terrific writer. I elected to include in this tribute the cover of my favorite Flynn novel, ironically entitled Memorial Day.

If you haven't read these thrillers, you have a wonderful treat ahead, because the books will live on. I regret there will be no new adventures for Mitch Rapp and his creator. RIP.